Adler Sisters
In September 1867, six Adler sisters, ranging in age from infant to teen, entered the Home. Like many of the Home's early wards, the girls' parents, Neuman Adler, a tailor, and his wife Augusta (pictured with the three oldest girls, Jenny, Lena, and Sarah) died from yellow fever. Baby Rachel, died shortly after entering the Home and Mary died shortly after her discharge.
The board discharged Sarah Adler in 1876 to marry Rev. Emanuel M. Rosenfelder, the Home's Hebrew teacher. The newlyweds moved to Natchez, Mississippi before settling in Louisville, Kentucky, where they raised eight children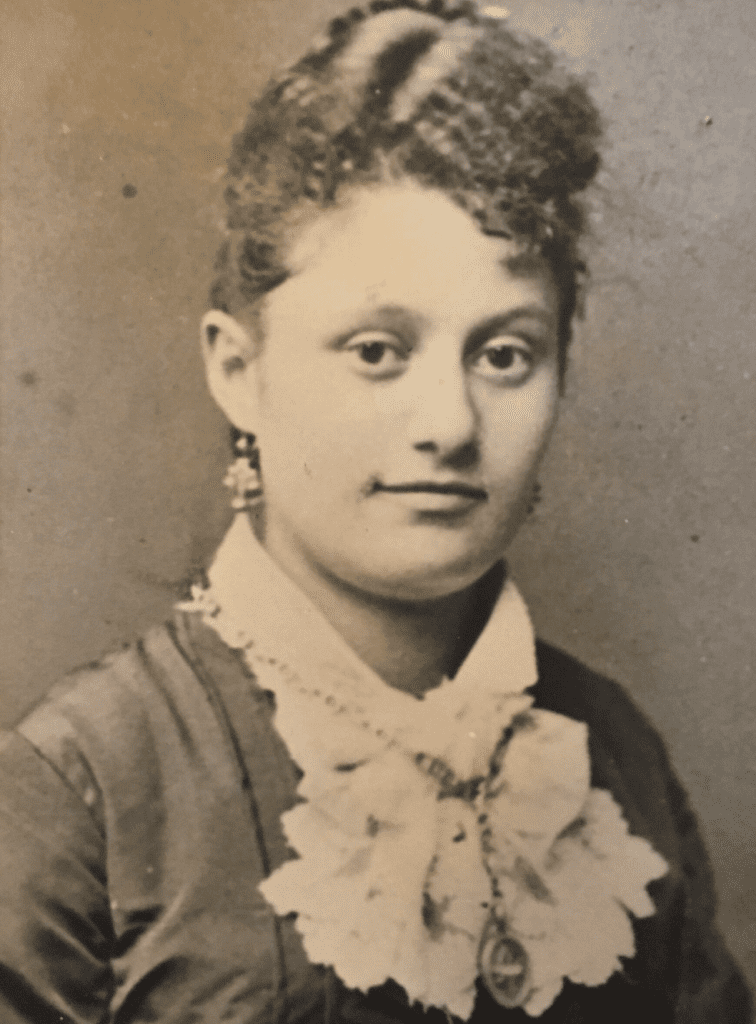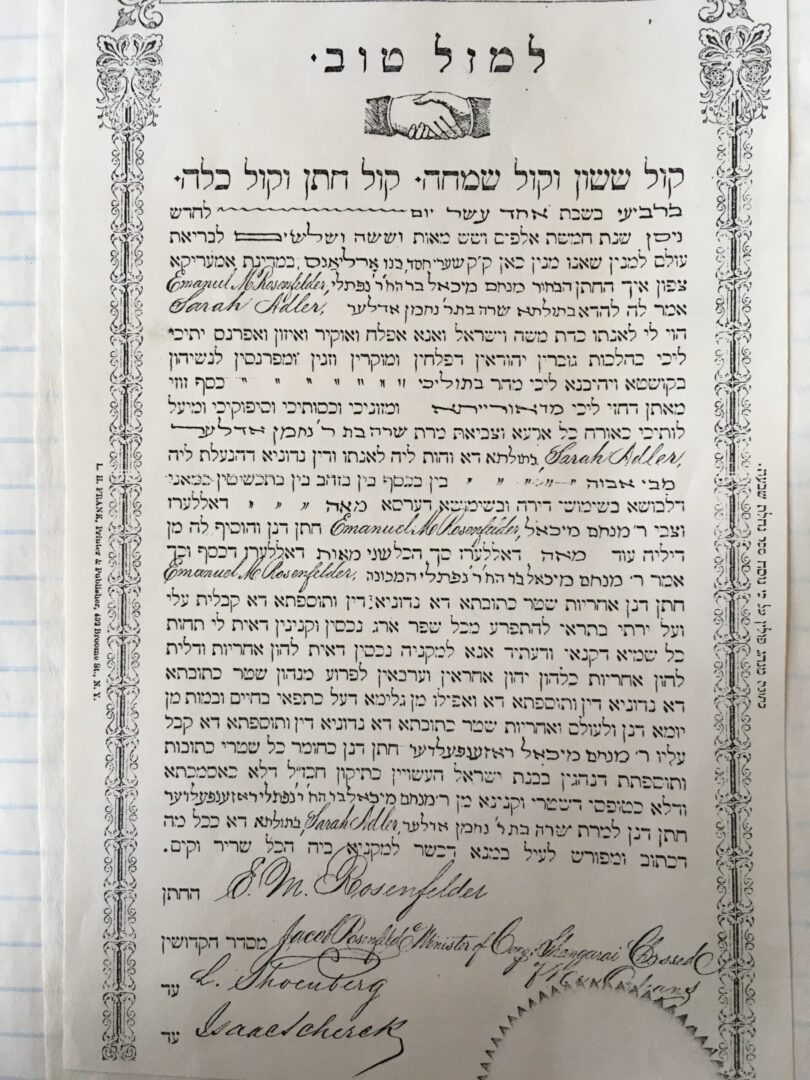 Home President Isaac Scherck and Superintendent Levi Shoenberg signed the ketubah.
In Louisville, Sarah and Emanuel frequently hosted her unmarried sisters Lena and Theresa, both of whom worked as nurses in New York. Even after Sarah died, Lena and Theresa remained close to their sister's family, as reflected by this photo of Theresa (seated on left) and Lena (wearing hat) taken at the 1937 bar mitzvah of Sarah's grandson, standing between them.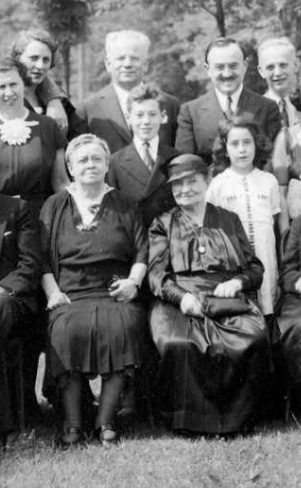 Throughout her life, Lena expressed gratitude for the care she and her sisters recived in the Home. At her discharge, she thanked the board for providing her and her sisters "constant kindness" in "that abode of peace." In 1894, she established a fund to provide an annual $10 prize for Home children who excelled in their studies and, in 1925, celebrated her 70th birthday by donating $1,000 to the Home.
Photos courtesy of Susan Katz Miller, great granddaughter of Sarah Adler Rosenfelder.