Beatrice & Ruth Mayer
By 1899, the Home's annual Chanukah party included an elaborate program, featuring music, oratory, and calisthenic performances by the children.* The opening prayer that year was delivered by 12-year-old Beatrice Mayer, who had been admitted to the Home a year earlier with her younger sister, Ruth, from Jackson, Louisiana following their parents' deaths. Beatrice lived in the Home until age 17 when, according to her grandson Jay Silverburg, she pursued her teaching degree at the State Normal School in Nachitoches. She then moved to Shreveport to teach before relocating to Baton Rouge, where she married and devoted herself to her family until her death in 1969. Ruth lived in the Home until 1910 when she was discharged to her sister and later married. She died in 1926.
*Click here to read about the Home's Chanukah celebrations.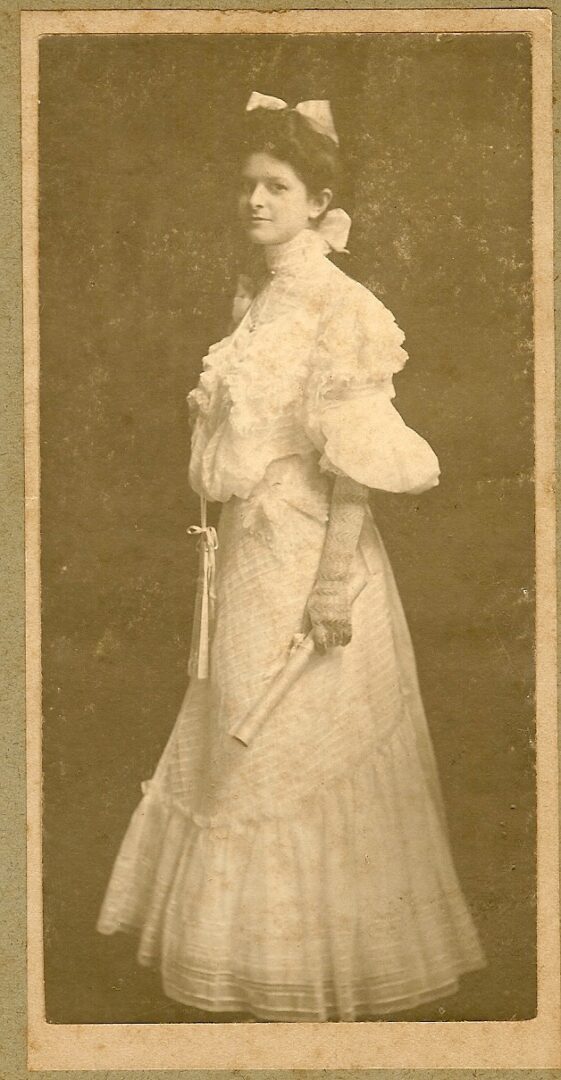 Beatrice Mayer at her high school graduation from McDonogh Public School No. 2, c. 1903. Courtesy of Jay Silverburg, Beatrice's grandson.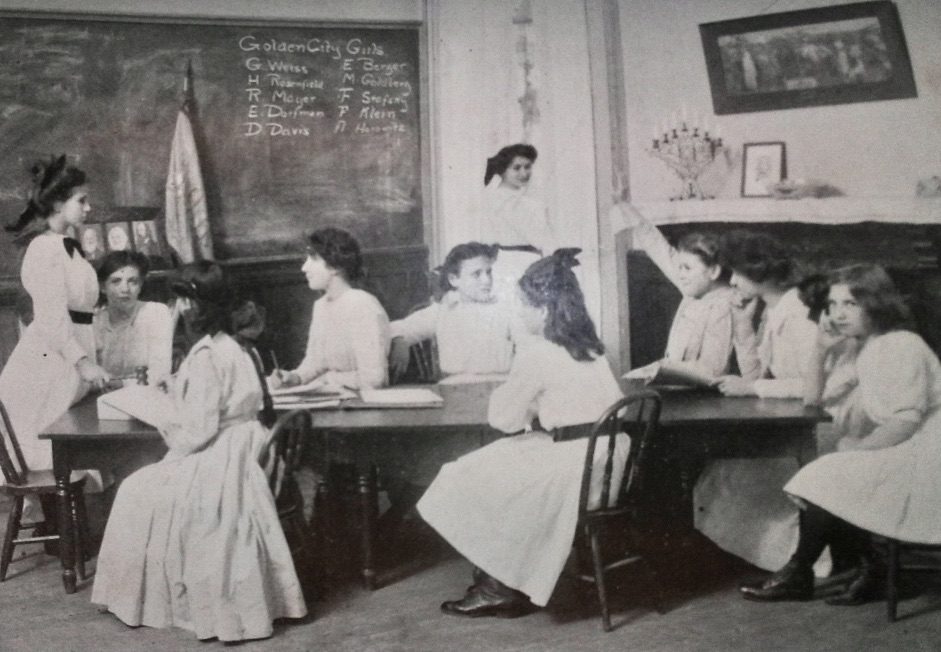 The "Golden City Girls" (also known as "Big Sisters") were the peer-elected female leaders in the Home's innovative system of self-government that prevailed from 1909 to 1926. As listed on the blackboard in this 1909 photo, Ruth Mayer earned that distinction and presumably one of the seats at this table. Photo courtesy of JCRS.