Benjamin (Pergamon) Bergman
According to family, Sarah Pliner Pergamon died in 1899 in Galveston, Texas, just six weeks after giving birth to her fifth child, Benjamin Samuel. Sarah's husband Cecil (also known as Hyman) placed Benjamin and his three youngest siblings (Hannah, Meyer, and Rebecca) in the Home. The Pergamon siblings were the first children admitted to the Home in the twentieth century. By 1914, all four children were discharged to their eldest married sister, Etta Safferstore.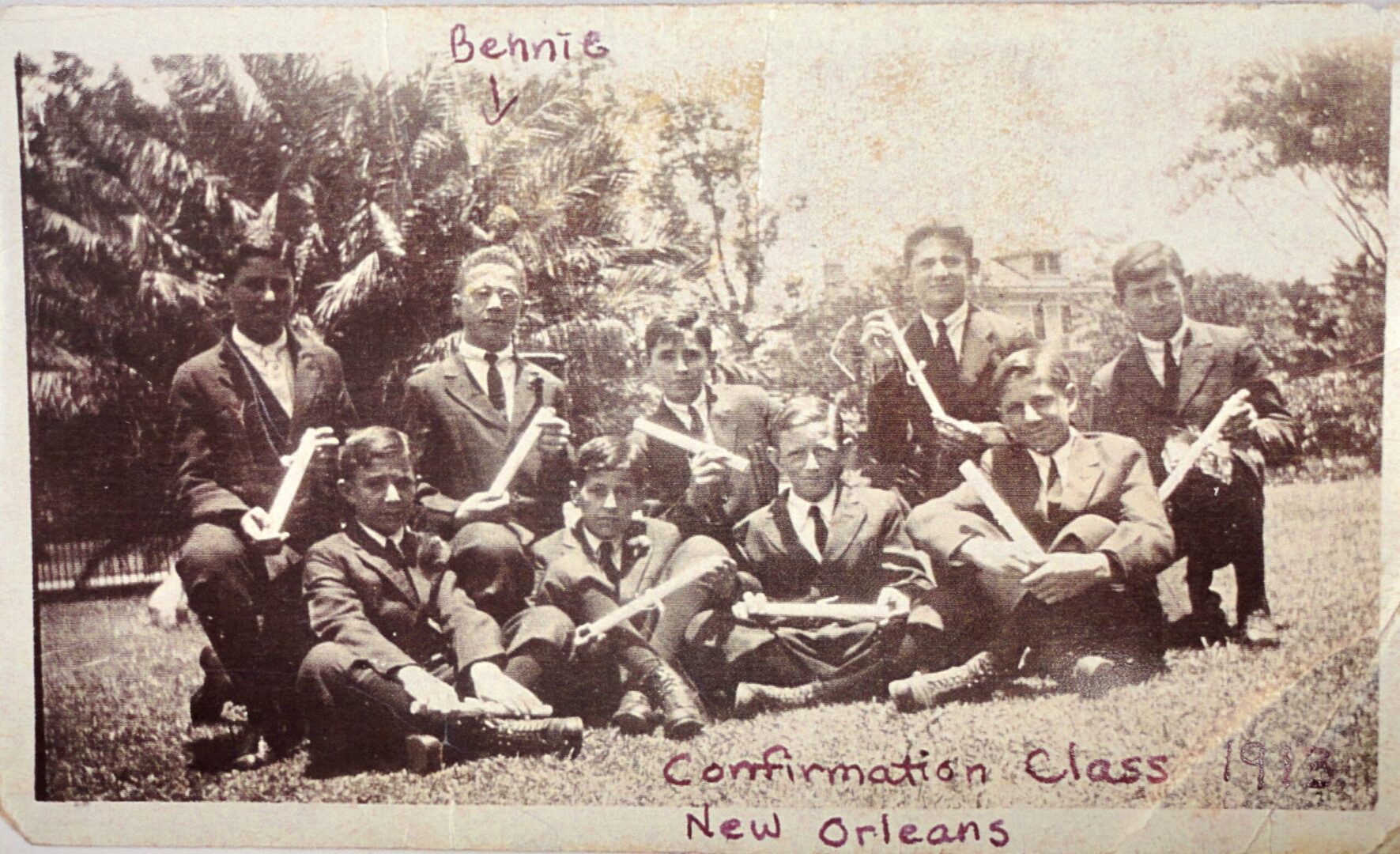 As annotated by his daughter, this photo shows Bennie Pergamon (top row, second from left) with members of his 1913 confirmation class. 
As recounted by his family, Benjamin always spoke positively of his time in the Home. Home records and news accounts reflect "Bennie" taking active part in exhibits and performances at the Home and at the Isidore Newman Manual Training School. In 1911, for example, when Bennie was 7, his performance as the "Onion " in the school's operetta was lauded as "comical and strong." He fiercely resented, however, once being wrongfully accused of throwing an inkwell while a teacher's back was turned, resulting in an unjust and painful punishment meted out by the principal. 
After leaving his married sister's home in Memphis, Bennie made his way to New York where he joined his brother Meyer and took up the upholstery trade, working as a cutter for the rest of his career. In New York, he met and married his wife, Bessie Slobodin, with whom he raised two daughters. Observing poor factory working conditions, Bennie joined the labor movement, serving as president of his local union and also as a delegate to the AFL-CIO conventions for many years.