Brown Siblings: Louis, Mathilda, Sadie, and Raphael
In April 1891, widower Gus Brown admitted his four children to the Home from Bayou Sara, Louisiana. According to the records of Beth Israel Cemetery in Woodville, Mississippi, Gus's wife, Mina Frank, died in March after giving birth to a fifth child, Abraham Goodman, who lived only four months.
By 1897, the four siblings reunited with their father, who had relocated to Brooklyn, New York.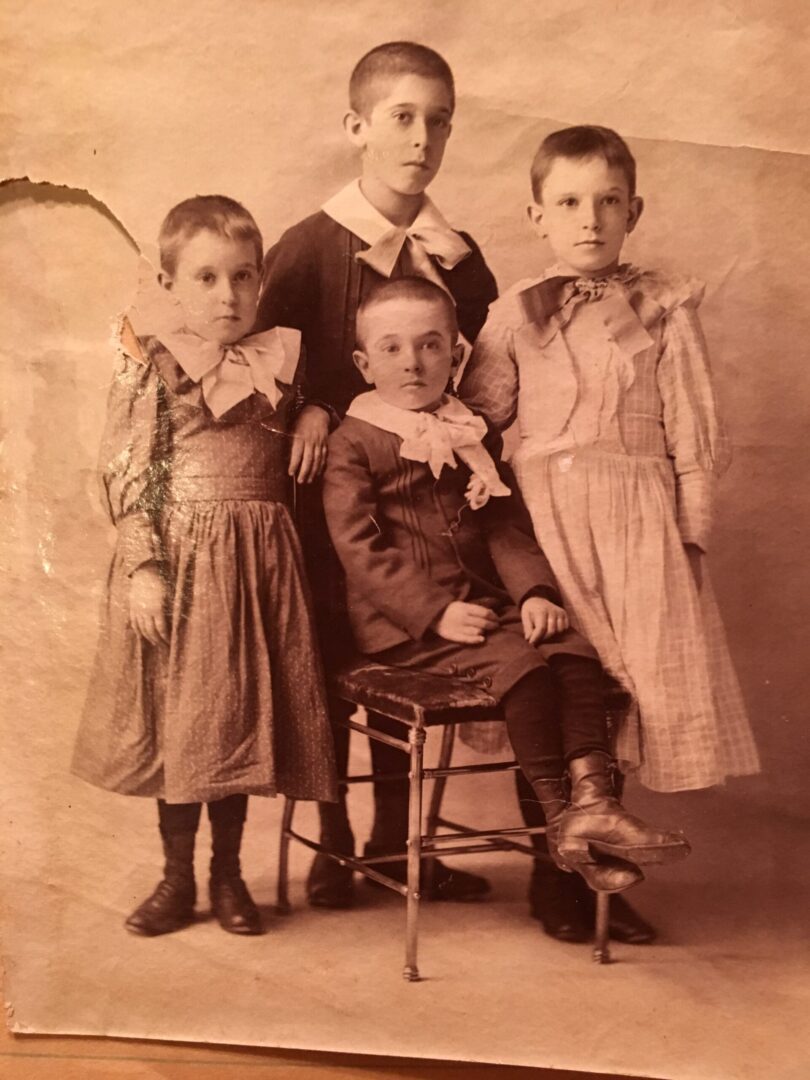 Sadie Brown (age 6), from left, with siblings  Louis (9), Raphael (3), and Mathilda (8), in 1891. Photo courtesy of JCRS.