Fannie Stafsky
At age 10, Russian born Fannie Stafsky was admitted to the Home with younger sisters, Edna and Bessie, in 1903 from Birmingham, Alabama. As recorded in the Home registry, their mother had died and their father had deserted the family.
Fannie demonstrated leadership in the Home, serving as president of the sisterhood of the Golden City, the institution's program of self-government which included legislative bodies and a cooperative store. Among her duties as president, Fannie was responsible for overseeing the girls' allowance which was doled out according to merit. In 1913, Fannie graduated from the Isidore Newman School, the only female graduate from the Home that year. 
Following Fannie's high school graduation, she and her younger sister Bessie were discharged to their older, married sister, Sarah Stafsky Horwitz, in Portland, Oregon. Edna joined them three years later.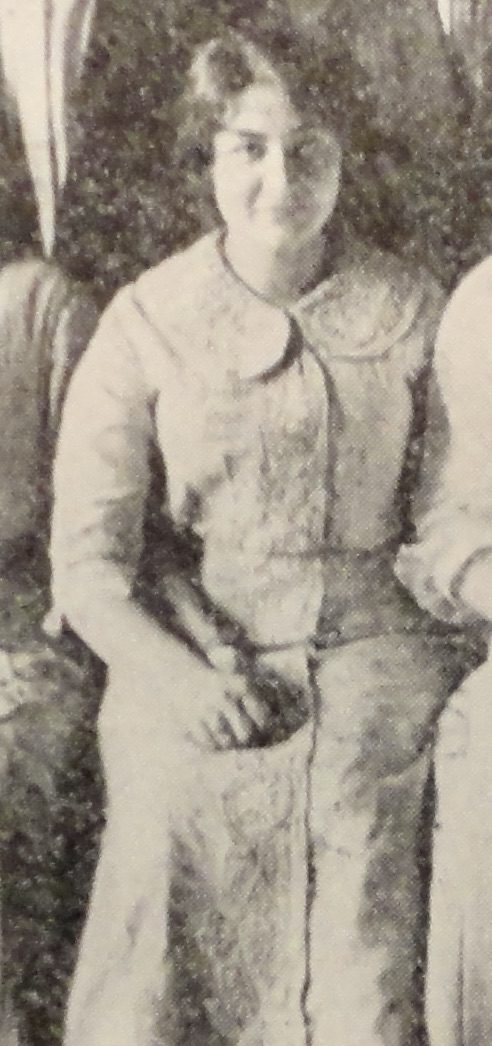 Fannie Stafsky, as she appeared in her 1913 Isidore Newman Pioneer senior class photo.