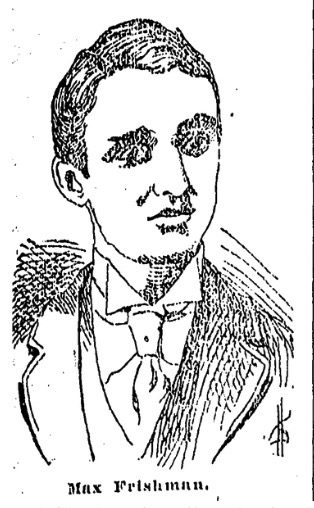 Drawing of Max Frishman (Daily Picayune, January 13, 1896). Max returned four years after his discharge to deliver the oration at the Home's 41st anniversary celebration. 
Russian immigrant Samuel Frishman owned a grocery store in Natchez, Mississippi, where he lived with his wife Rosa Blumenthal. In 1881, about a year after Samuel died, Rosa admitted five of their eight children into the Home, raging in age from five to twelve. 
In 1885 and 1886, daughters Celia and Esther returned to their mother in Natchez. Celia later married a cousin, Harris Frishman, and lived in Port Gisbson. Esther married P.H. Traxler and lived in Vicksburg. In 1888, Moses, who earned a reputation in the home as "industrious," was discharged at age 14 to Wolf Bluestein of Orange, Texas, with whom he worked for five years. Moses later became a traveling salesman for B. Ilfield & Co.
Max, who was described as a "good, intelligent boy," lived in the Home until 1892, when at age 16 he was discharged to work as a stenographer for the firm of Breaux & Renoudet in New Iberia, Louisiana. He later married Blanche Schwartz. Hannah, the youngest of the five siblings, also won praise in the Home and at school. After Hannah graduated from McDonogh No. 2 Girls' high school and its normal school, where she won academic prizes, the board hired her to work as assistant teacher in the Home, a distinction reserved for the institution's most capable girls.
Hannah also served as president of the Home's alumni association from 1902 to 1909, and was the first alumna to hold the post. She taught in New Orleans public schools and by 1918 served on the school board.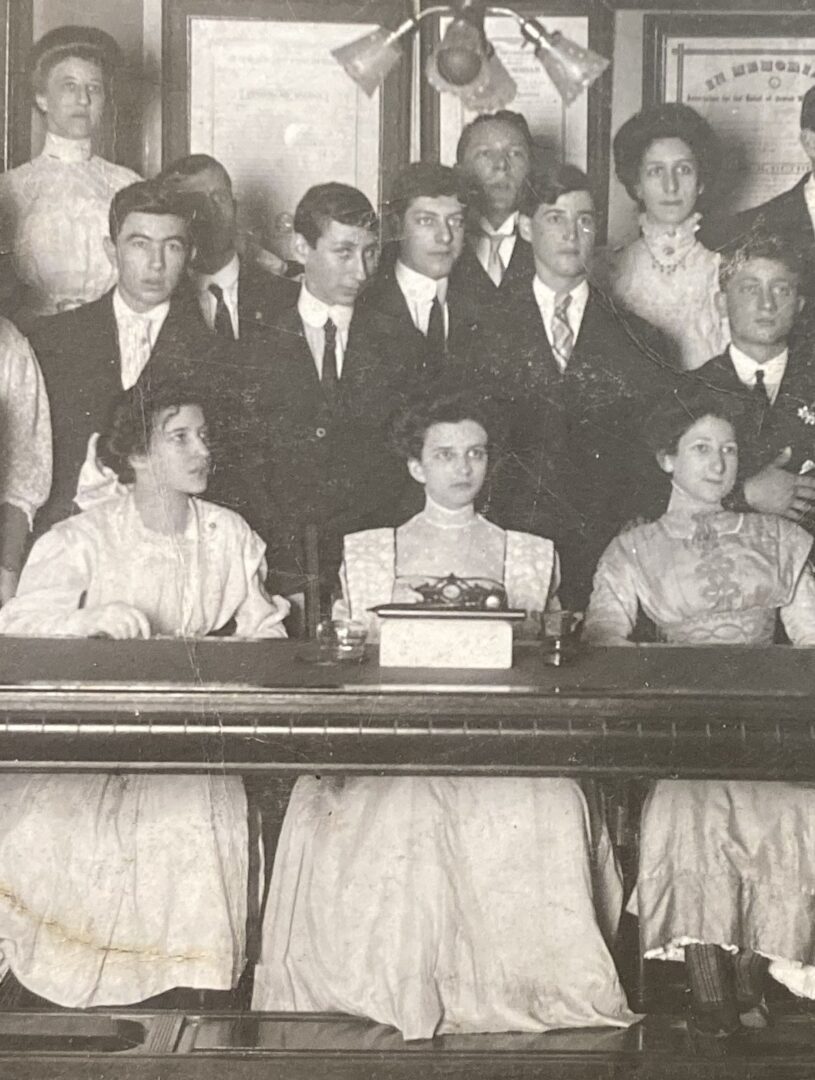 Hannah Frishman, seated at center, presided over the Home's alumni association from 1902 to 1909. Photo courtesy of JCRS.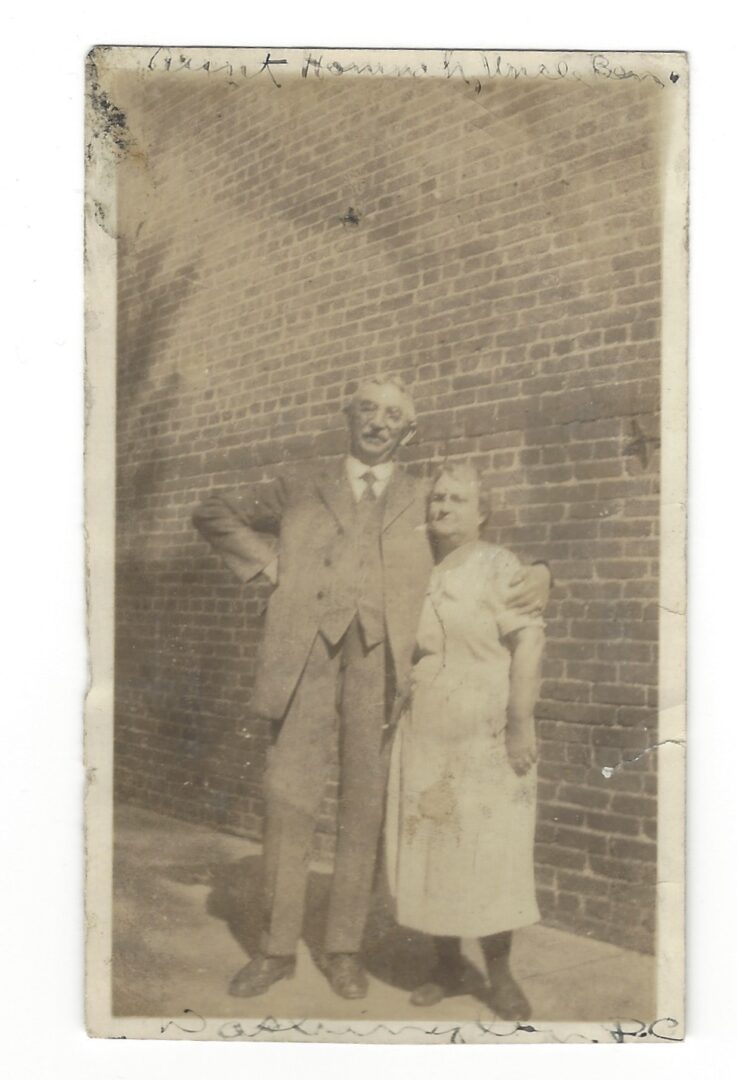 Hannah moved to Washington, D.C., where she worked and married Ben Sinsheimer, with whom she is shown in the 1920s. Photo courtesy of Ben and Joseph Schlesinger, Hannah's nephew and great-nephew.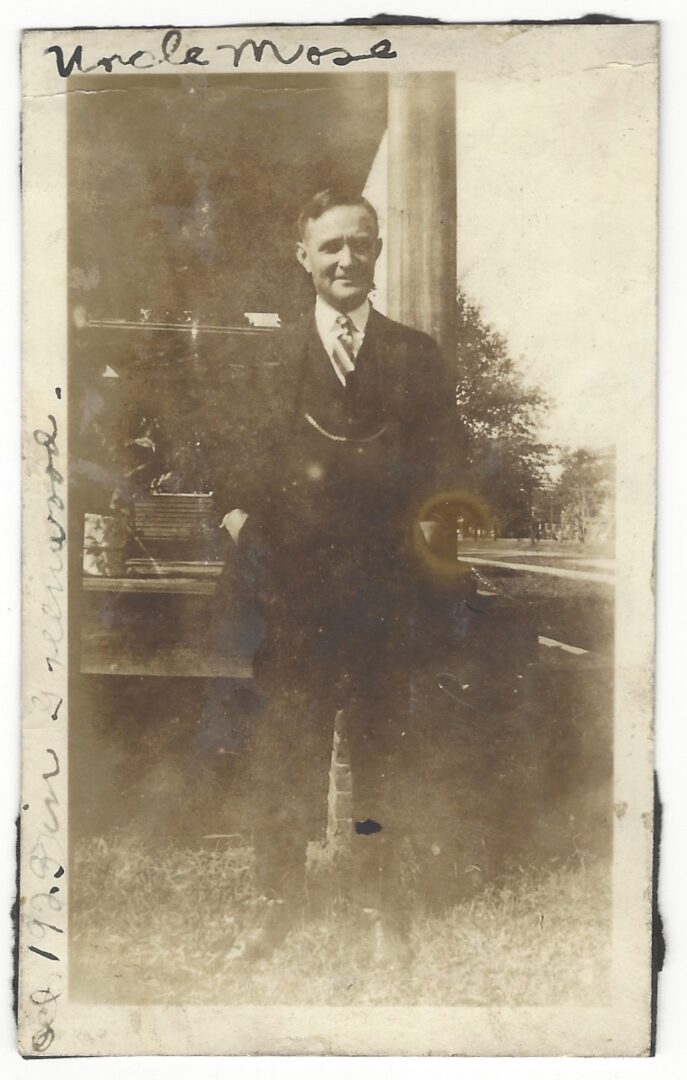 Moses Frishman, Greenwood, Mississippi in 1923. Photo courtesy of Ben and Joseph Schlesinger. Moses died in 1946 in Albuquerque, New Mexico, where he had lived for 45 years.