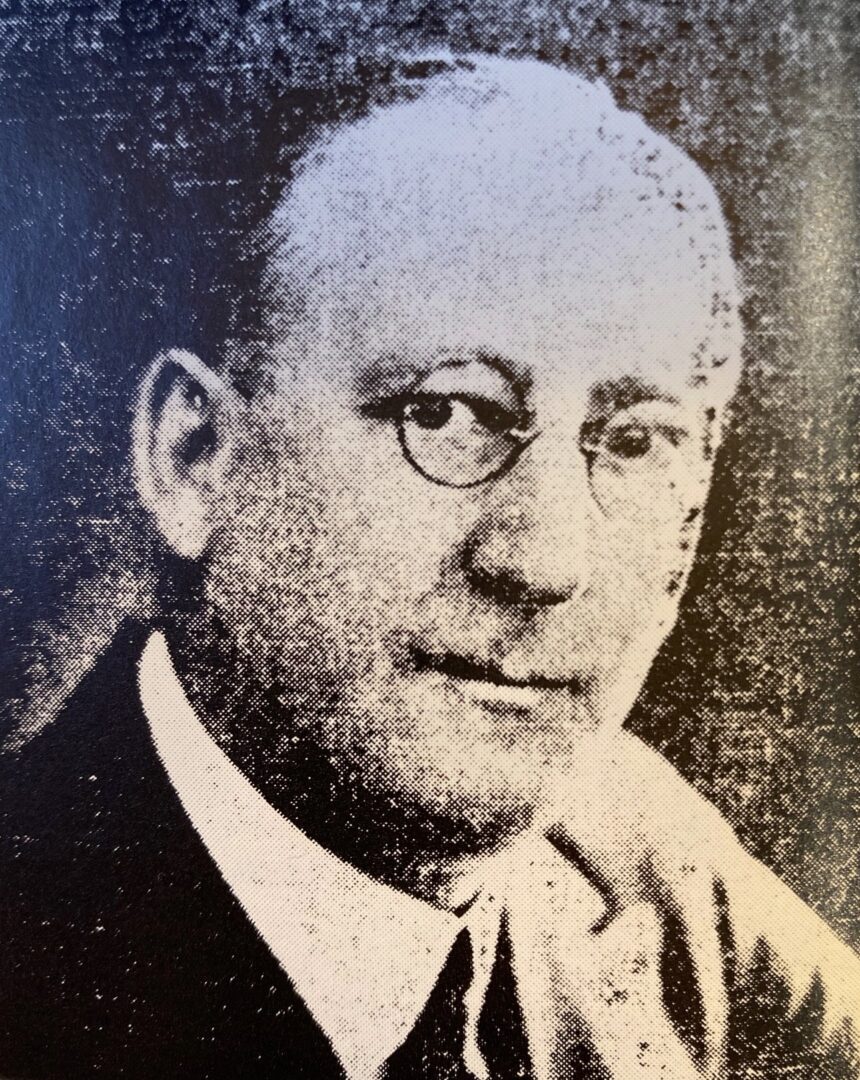 Ike Hochwald. Photo courtesy of Audrey D. Kariel.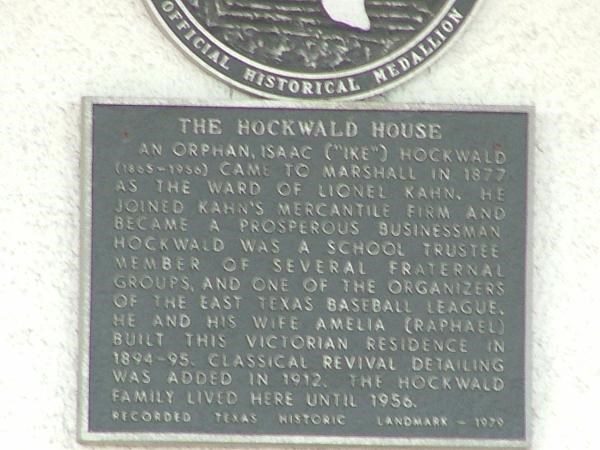 Ike Hochwald's house in Marshall, Texas became a Texas historical landmark in 1978 and  was listed on the National Register of Historic Places in 1983.
Isaac "Ike" Hochwald was living in Galveston, Texas when his mother died. Ike's father, Rev. Israel Hochwald, a mohel, admitted his eight-year-old son into the Home in 1874. Three years later, the board discharged Ike to Lion Kahn in Marshall, Texas, where the bachelor and his brother Emanuel Kahn took the boy into their mercantile business, the Great Railway Supply Store. By 1895, as Ike recounted to the Home's board, "By strict and studious attention to [Kahn's] as well as my own affairs, I am at present the manager and cashier of his establishment, doing quite an extensive business of $150,000 annually. I am drawing a good income & married Miss Amelia Raphael Jan. 14, 1891, have one child a girl 3 years old, & my own residence which cost $7500.00, a present from Mr. L. Kahn. I am for past three years President of the Moses Montefiore Congregation also president of  several important organizations. I am very proud of my success also the Jewish Widows & Orphans Home of which institution I was an inmate." 
After the Kahn brothers died, Hochwald inherited the business. Even after his retirement in 1927, Hochwald gave back to the community that adopted him, serving the congregation and school board for twenty years. Among other accomplishments, including serving as founding president of Marshall's Rotary Club, he helped form the East Texas Baseball League, earning him the title of Father of Organized Baseball in East Texas and a lifetime pass to every major league ball park in America.  In January 1955, at age 89, Hochwald attended the Home's 100th anniversary celebration, and was believed to be the oldest living alumnus. Hochwald died in October 1956.