Leon Clausner
In 1903, following the death of her husband, Sarah Clausner was living in Nashville, Tennessee when she admitted three of her children (Elsie, 10, Leon, 9, and Kate, 7) to the Home. In 1908, Elsie was discharged to her uncle in Spokane, Washington. The following year, Leon and Kate were discharged to their mother in Coeur d'Alene, Idaho, and later also moved to Spokane.
In 1918, at age 23, Leon sacrificed his life in the First World War. According to the Spokane Chronicle, he enlisted ten days before the country declared war and became Spokane's first Jewish boy to die in action. Before receiving his fatal wounds while serving in the ninth infantry's machine gun company at Soissons, France, Leon had written his worried mother, "I may as well tell you right here that I have been in the fighting. I can't mention any dates or the location, but I've gone 'over the top.' … I didn't get a scratch and I am as well and happy go lucky as ever." In his memory, Spokane's B'nai B'rith Abraham Geiger Lodge erected a lamppost and brass plaque at the entrance of that city's Temple Emanu-El, and his mother established a fund for awards to be presented annually for outstanding service to the Jewish fraternal organization.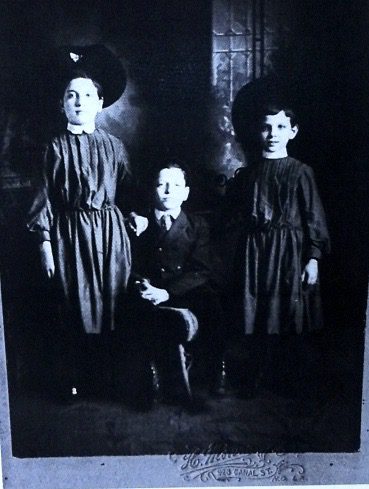 Leon Clausner, seated, with his sisters Elsie and Kate, c. 1903. Photo courtesy of Revana Augustson, the Clausner siblings' niece.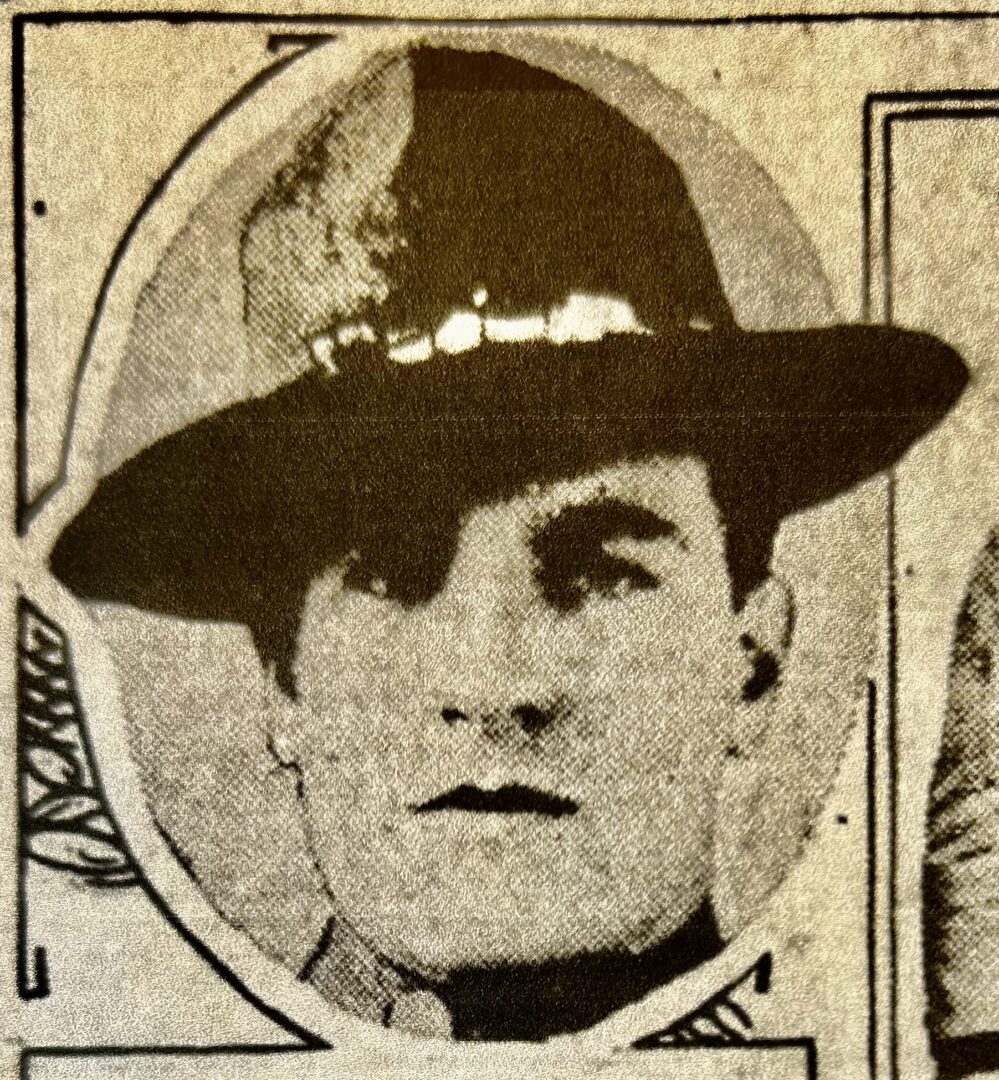 Private First Class Leon Clausner, Home alumnus, who died in July 1918 of wounds sustained while serving with the ninth infantry machine gun company in Soissons, France. Spokane (WA) Chronicle, May 29, 1929.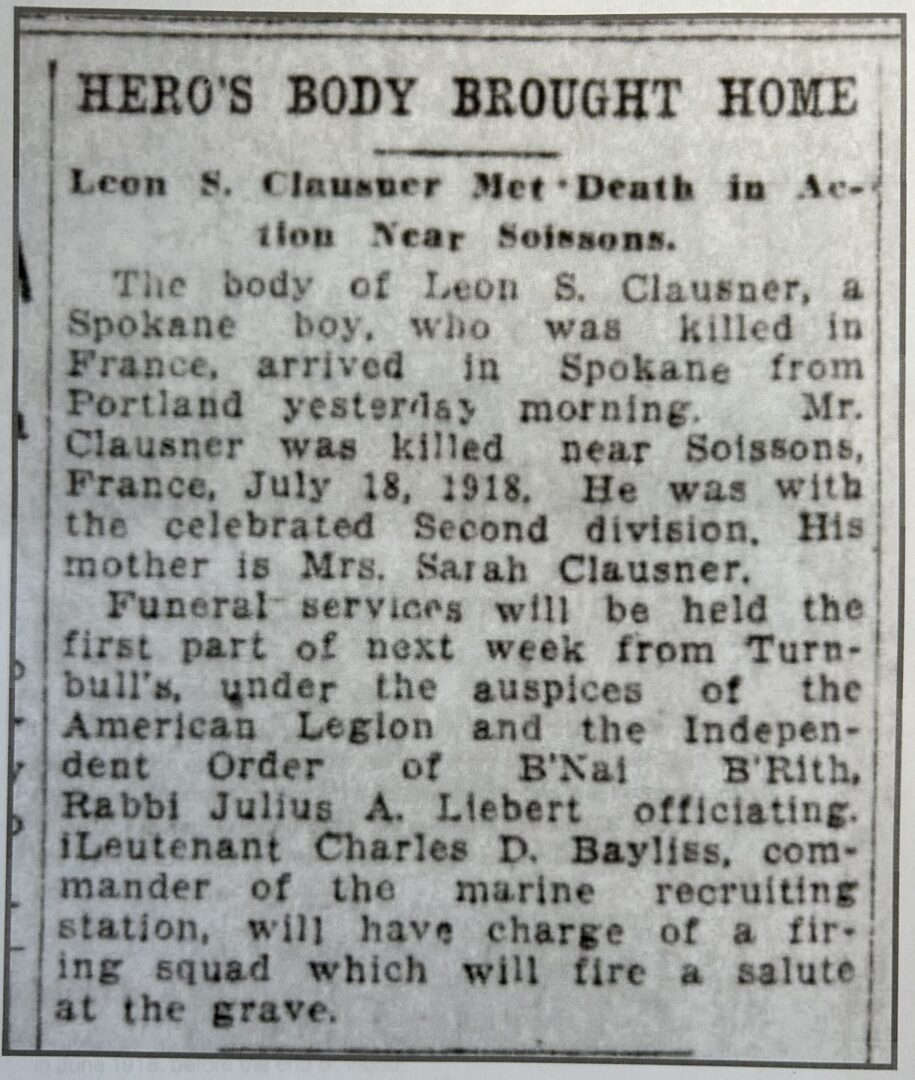 Although Leon Clausner was killed in action in France in July 1918, his body was not brought home until January 1921. The Semi-Weekly Spokesman-Review (Spokane, WA), Jan. 22, 1921.

Before news of his death was confirmed, Spokane's Semi-Weekly Spokesman-Review, Sept. 8, 1918, reprinted Leon Clausner's earlier reassuring letter to his mother.