Louis and Bella Fuerstenberg 
After Moritz Fuerstenberg died of consumption, his widow, the former Carrie Smith, ran a boarding house on Camp Street in New Orleans, where she lived with their children, Louis and Bella, until 1902. At that time, the Home admitted the children, ages 8 and 6, on the recommendation of president Gabe Kahn. The registry book tersely noted the family situation: "Mother living (insane)."
While in the Home, Bella earned roles in the grand anniversary celebrations, such as her 1909 performance in "Under the Reign of Spring," which the Daily Picayune described as "a spectacular cantata." By the end of that year, at age 13, Bella was discharged to her uncle in New Orleans and later completed the commercial course at Sophie B. Wright High School before working as a clerk at a Magazine Street store.  In 1924, aided by $150 she received from the Home's Simon Gumbel Dowry Fund, Bella married Abraham Alexander of Victoria, Texas. She died at age 89 and was buried in Houston's Emanuel El Cemetery.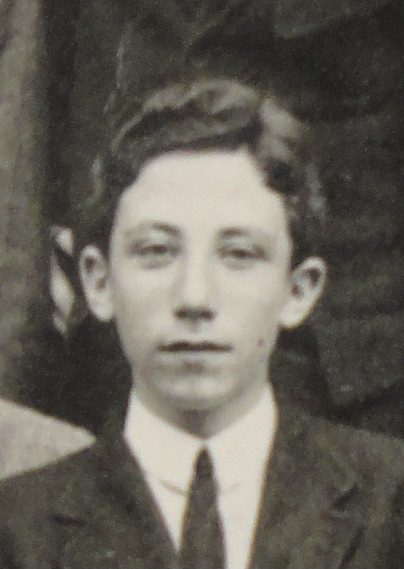 Louis Fuerstenberg, c. 1911, courtesy of JCRS.
Louis's time in the Home was marked by his leadership. He won election as president of the brotherhood of the Golden City, the Home's innovative program of self-government. In a speech he delivered at the Home's 1911 anniversary celebration, Louis proudly declared that the Golden City stood for "justice, fellowship, civic pride, and patriotism." Later that year, Louis also distinguished himself as the first Home ward to graduate from the Isidore Newman Manual Training School. At commencement, apparently drawing on his Golden City experience, Louis spoke about "the commission form of government." With financial support he received from the Home's Henry Newman Educational Fund, Louis later attended Tulane University, where he played tuba in the band and in 1916 graduated from the Literary-Medical program. Of his musical and medical pursuits, Louis's Tulane classmates wryly wrote in the yearbook: "Fuersti blows a great big horn, and Fuersti cuts up stiffs; But sometimes don't you really think, these things would drive a man to drink?"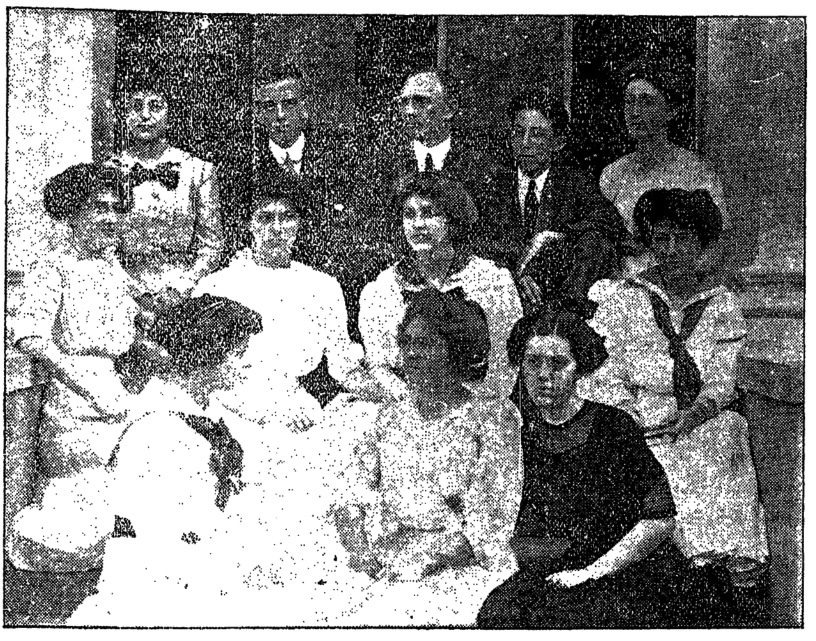 This photo of Isidore Newman Manual Training High School's Class of 1911 shows Louis Fuerstenberg (top row, second from right) seated next to Headmaster Clarence C. Henson. Courtesy of Isidore Newman School.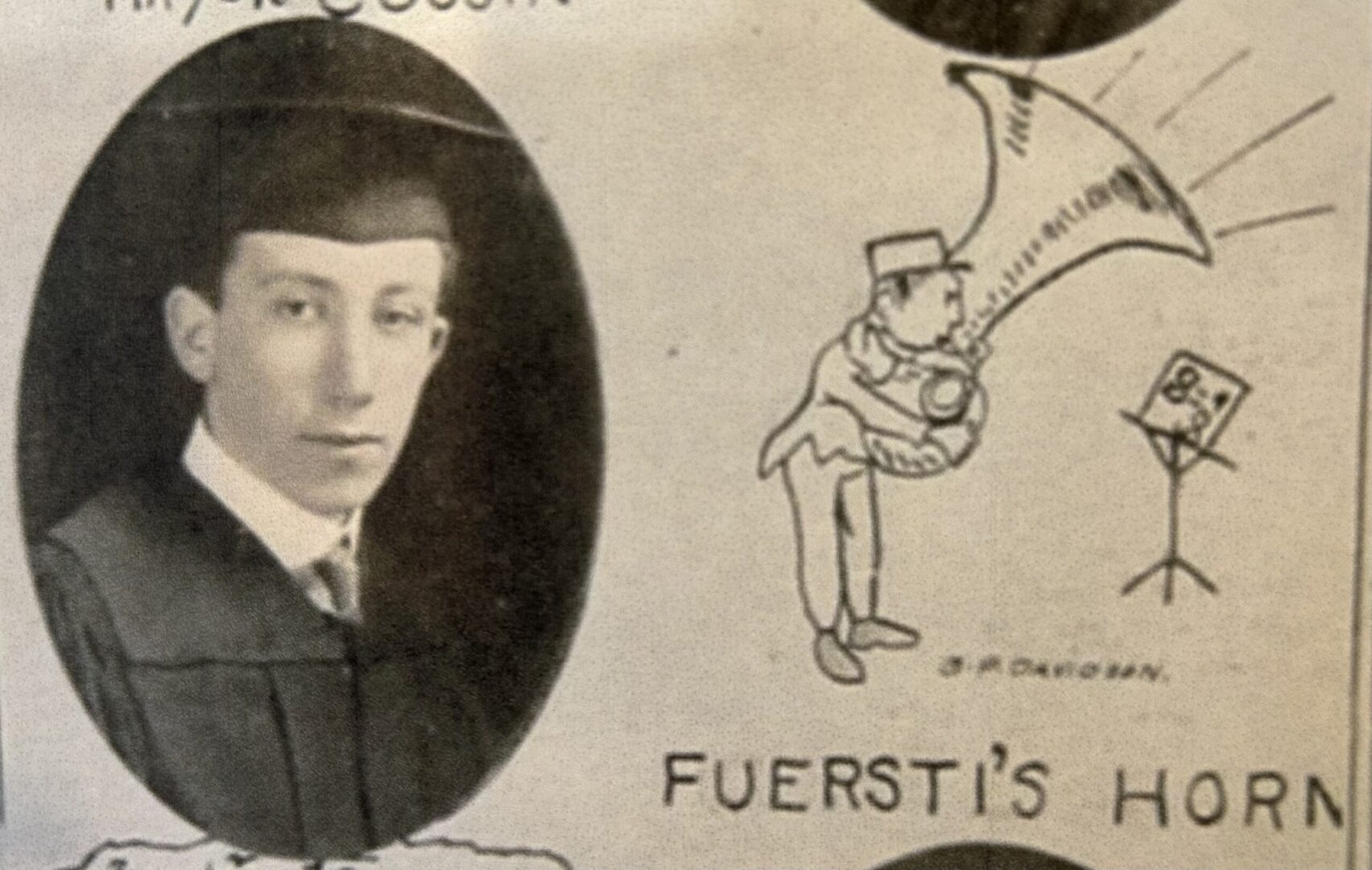 Louis Fuerstenburg, who played tuba in the band, appeared in Tulane University's 1916  Jambalaya yearbook when he graduated from the Literary-Medical Program.
After military service during the First World War, Louis moved to New York, shortened his name to Fuerst, and at first worked as a vocational counselor in the public schools. During the 1930s, he returned several times to New Orleans to deliver lectures to Tulane's vocational guidance students, before changing careers to become an optician. He returned to New Orleans again in 1960 to attend the Home's reunion, where at age 66, he was the oldest alumnus present. In 1986, Louis Fuerst died at age 93 and was buried in St. Charles Cemetery in Farmingdale, NY.