William Weitzenfeld
Like many children admitted to the Home in the 19th century, William Weitzenfeld left no photo. About his admission, the Home recorded only that parentless 11-month-old "Willie" arrived with his older brothers Joseph and Elias in January 1879 from Greenville, Mississippi, as recommended by the local B'nai B'rith lodge.  Although William later recounted that he had run away from the Home to work at Touro Infirmary, the institution's records show that in 1892 at age 14 he was discharged to former Home president Edwin I. Kursheedt, who owned a marble and granite business.
 In 1898, William mustered for duty in the Spanish-American War, serving nearly a year as sergeant in Company C of the U.S. Volunteer Infantry's Fifth Regiment. Between stints of travel as a merchant marine, he earned a living as a miner in Arizona, and as a foreman for a power company in California. He married three times, and later said he had children and grandchildren of whom he lost track.
Spending his last years alone in Long Beach, California, William died in 1968 at age 90. He harbored only fond sentiments for the Home, as reflected by letters he wrote a decade earlier. He expressed his sincere desire to make a donation from his modest savings to support the work of his alma mater's successor, today known as the Jewish Children's Regional Service.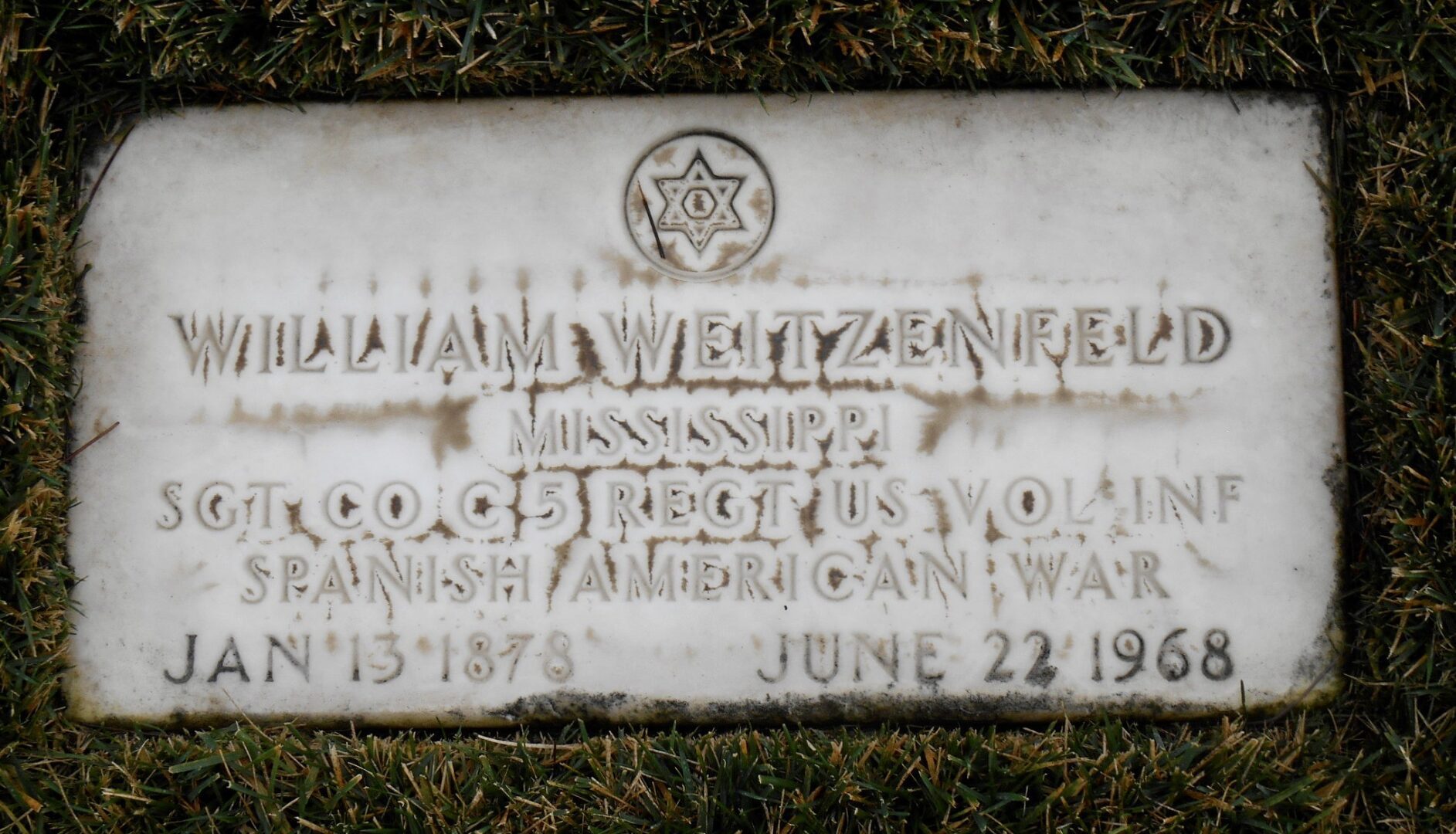 In recognition of his service in the Spanish-American War, William Weitzenfeld received this marble marker in Los Angeles National Cemetery.